Shop
DVDs by CHRIS HILL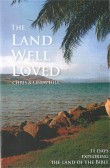 THE LAND WELL LOVED



Chris Hill is acknowledged as probably the most experienced Israel Tour leader in Britain. This wonderful set of programmes is a record of the May 2010 tour. Riveting Bible exposition on location in the Land well loved by God and millions of believers. Boxed set 5 DVDs £30.00




SPEAK LORD! ... BUT WHO'S LISTENING?



Jesus promised "I will build my Church!" Sad to say, much that passes for "Church" today is a far cry from Church as we find it in the New Testament. The Lord wants his Church back and he looks for disciples who will be true Overcomers. Boxed set 7 DVDs £30.00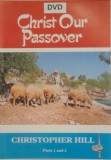 CHRIST OUR PASSOVER



An astonishing Bible adventure in 8 parts unpacking the wonders of Passover in the Old Testament, the glorious revelation of Jesus Christ, the Lamb of God, and an in depth exploration of the Last Supper. A double DVD set. Boxed set 2 DVDs £20.00




JEAN DARNALL – A BREATH OF FRESH AIR



Chris Hill interviews a great American pioneer of the Charismatic Movement in Britain. Jean Darnall was a household name for decades and she still has a clear prophetic voice to today's Britain!
Single DVD £10.00

BOOKS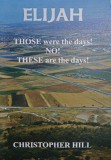 ELIJAH



When Peter quoted from Joel on the Day of Pentecost, he intimated that in the Last Days all true disciples would be able to prophecy. Who can teach us how? No one can compare with Elijah, the prince among prophets. What a giant of faith! What a teacher! Book £10.00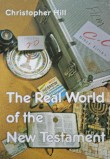 THE REAL WORLD OF THE NEW TESTAMENT



Let the Bible come alive for you! In this book, Chris applies his knowledge gained from 50 years of Bible study and 30 years of touring Israel to create a true literary companion to reveal the colourful days of the New Testament. The legacy of Greece and Rome, family life and synagogue, the fishing industry, plus … plus … plus! Book £10.00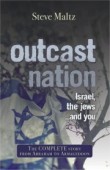 OUTCAST NATION by STEVE MALTZ



At last a book that fully explains the mystery of Israel and the Jewish people. From Abraham to Armageddon, Steve Maltz takes you on an incredible journey in his customary incisive, entertaining and informative way. Only £10 (384 pages!)



CDs by CHRIS HILL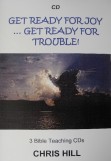 GET READY FOR JOY … GET READY FOR TROUBLE!



The theme of these messages is preparation for the future. 'Get ready for trouble … Get ready for joy!' In spite of dark times that will precede the coming of the Lord, WE HAVE HOPE! Chris invites you to face the future; look to Jesus and be absolutely filled with blessed assurance! Boxed set 3 CDs £9.00


MINI-BOOKS by CHRIS HILL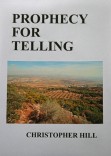 PROPHECY FOR TELLING



Does prophecy today differ from prophecy in the Bible? How should we weigh modern prophecies? Here is practical insight on a vital matter. Mini book £2.00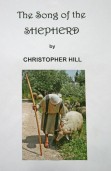 THE SONG OF THE SHEPHERD



Chris Hill treats Psalm 23 as a remarkable self-revelation of our Heavenly Father. He expounds the psalm and then provides a moving meditation, taking us deep into God's heart. Mini book £2.00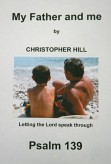 MY FATHER AND ME



An exposition of Psalm 139 and a meditation upon it. At a time when many believers lack assurance this psalm is the perfect antidote.
Mini book £2.00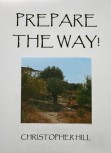 PREPARE THE WAY



The days leading up to the return of Jesus will be very difficult for true Christians. They will be typified by mounting crisis and challenge. How will true believers stand? We will not unless we are thoroughly prepared.
Mini book £2.00